"NOW I SEE THE SECRET OF MAKING THE BEST PERSON, IT IS TO GROW IN THE OPEN AIR AND TO EAT AND SLEEP WITH THE EARTH." – Walt Whitman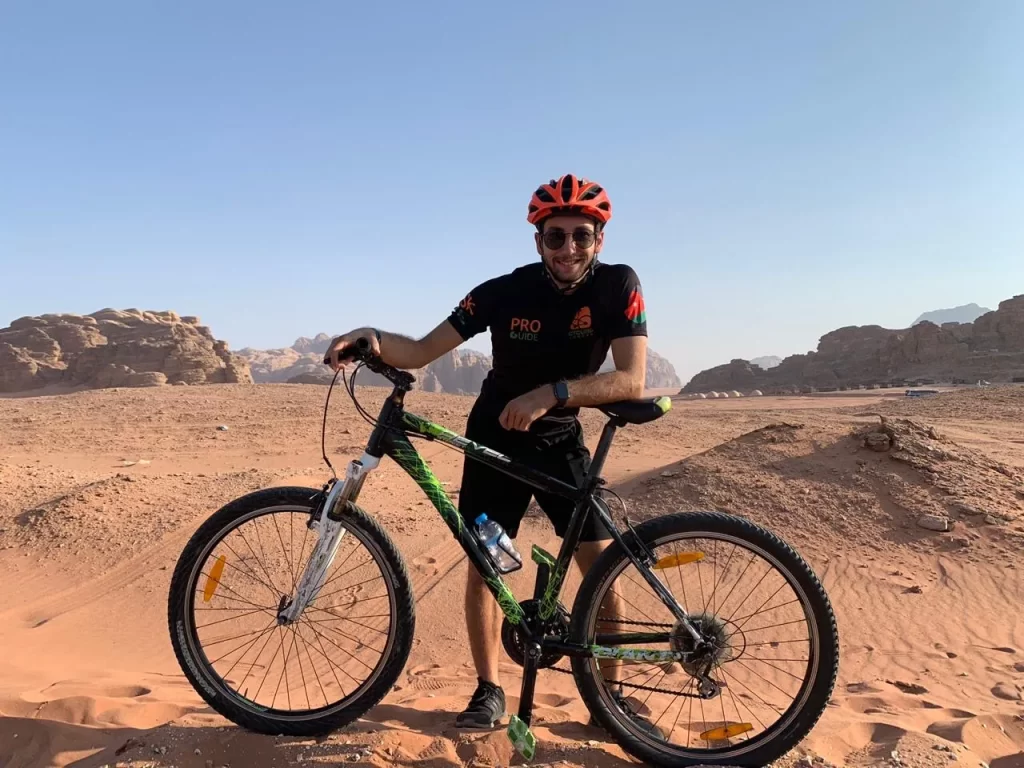 We are the leaders in Jordan when it comes to cycling and mountain biking adventures! We organise our own designed tours, work with international tour companies and travel agents of all sizes, and have a bike shop in Amman. 
We offer the ideal way to immerse yourself in an unforgettable cycling experience in Jordan! Our tours are fully supported, we only use first-class equipment, and our staff are strongly committed to the sport, nature and culture, making them the best tour guides.
The wide variety of tours available allows anyone to cycle in Jordan. From beginner-level and family-friendly rides to more rough and adventurous multi-day travels. It will be a unique journey filled with Jordan's beautiful tracks and views that will leave you in awe!
We specialise in family-friendly and adventure biking tours. 
With over 16 years of experience, our guides are fully equipped to take you off the beaten path and see Jordan's authentic highlights. We have cycled the world, won races, organised events, thought new cyclists and repaired a number of bikes that we lost count! You can count on us to show you around our beautiful country.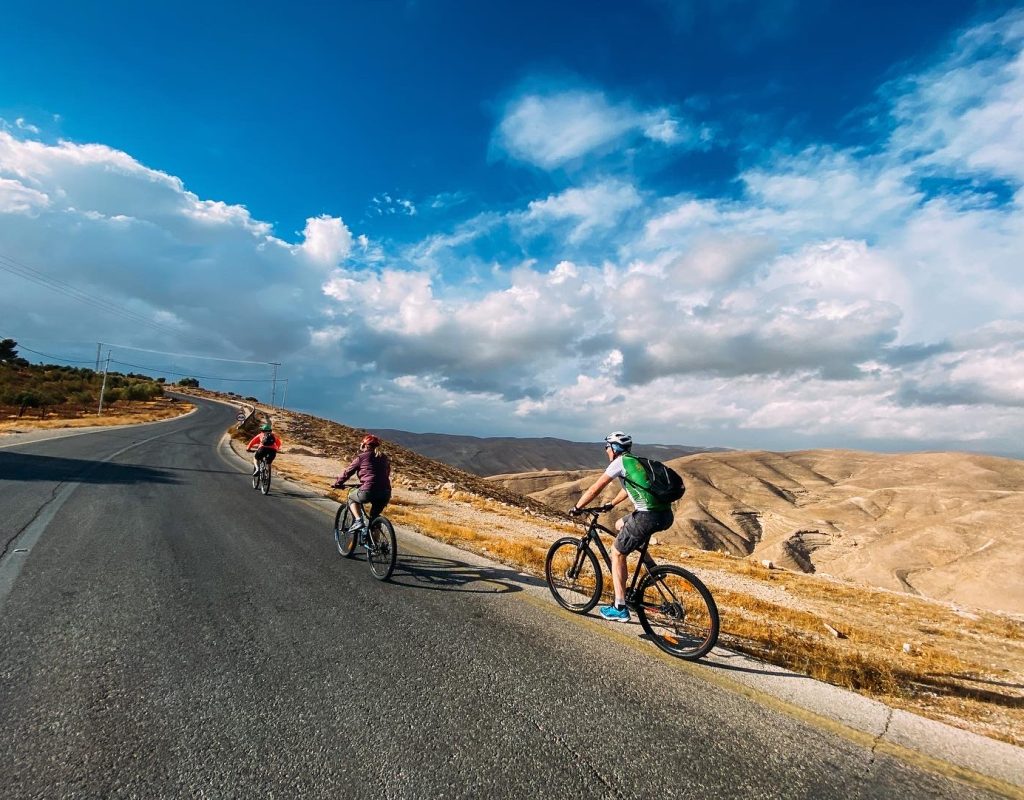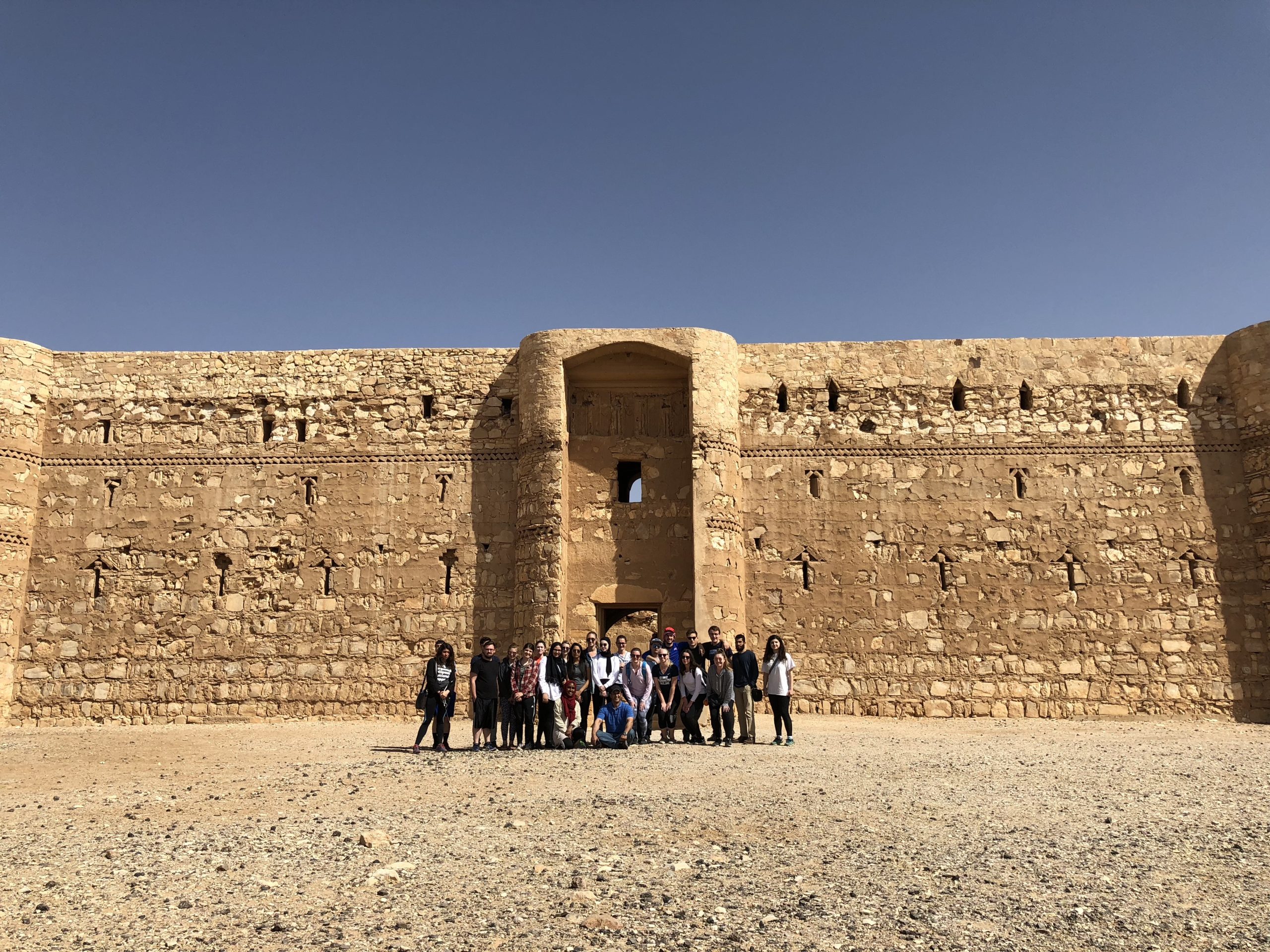 HISTORY, CULTURE, AND NATURE TOURS
Our tour guides are experts in creating an enriching and fulfilling adventure. They know where to find the hotspots for the most beautiful nature, fascinating history, traditional culture and warm-hearted people.
We invest money directly into the communities we stay with by supporting locally owned and operated accommodation, locally prepared meals, and visiting local nature reserves—an excellent value with a unique experience!
Jordanian people are easily the friendliest and most welcoming people in the world. This, combined with the intimate and small group adventures of Cycling-Jordan, guarantees a joyous and fun journey you will not forget.
The Local Experts in Jordan since 2006!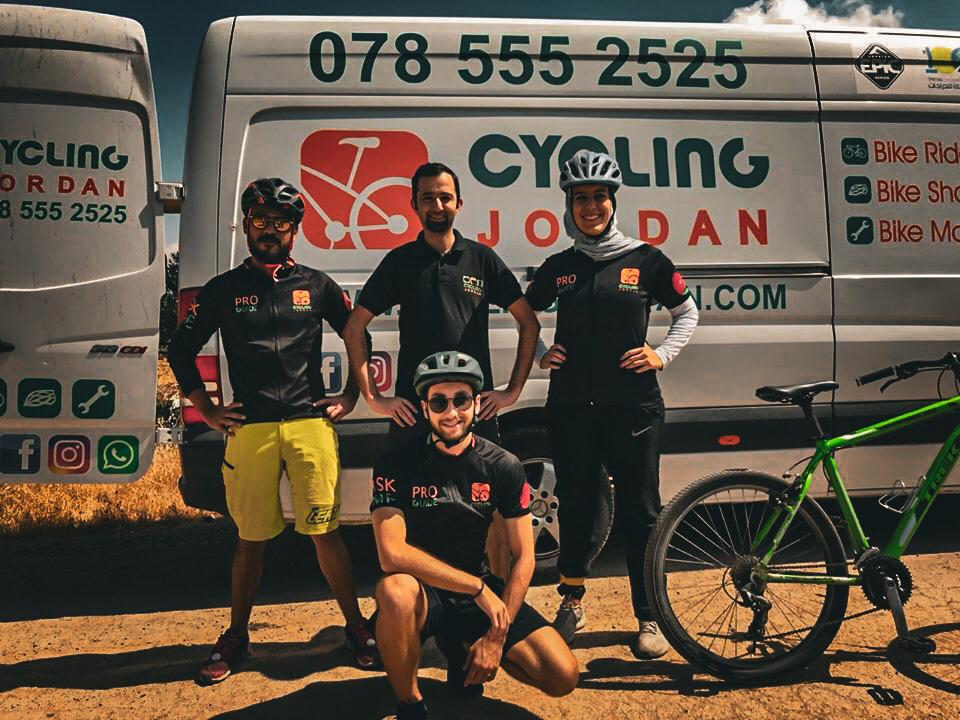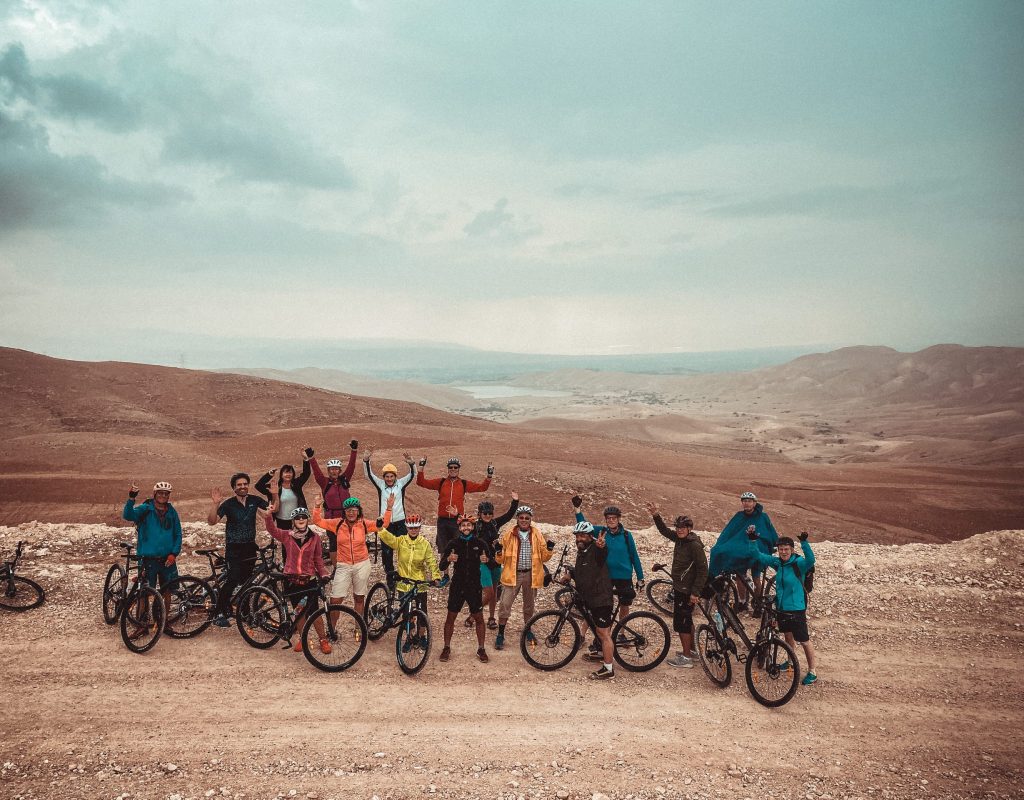 Our mission is to mainstream bicycle travel by organising tours, giving classes and repairing bikes.
We strive for the best cycling experiences in Jordan, riding the most beautiful tracks while meeting the local communities, visiting historical sights and enjoying our time. Our classes teach people to cycle safely and confidently, encouraging rides for daily transportation. In addition, we provide quality repair services might you need it one day.
We work with passionate people and desire to create meaningful, exciting, rewarding careers for our staff. In addition, we care for shared wealth among the owners, employees, and partners.
Our vision is to see as many people in Jordan on bicycles as possible! From commuting between house and work to bikepacking through the entire country. We want to mainstream the bike to increase health, reduce traffic, contribute to a better climate, and live our lives to the fullest.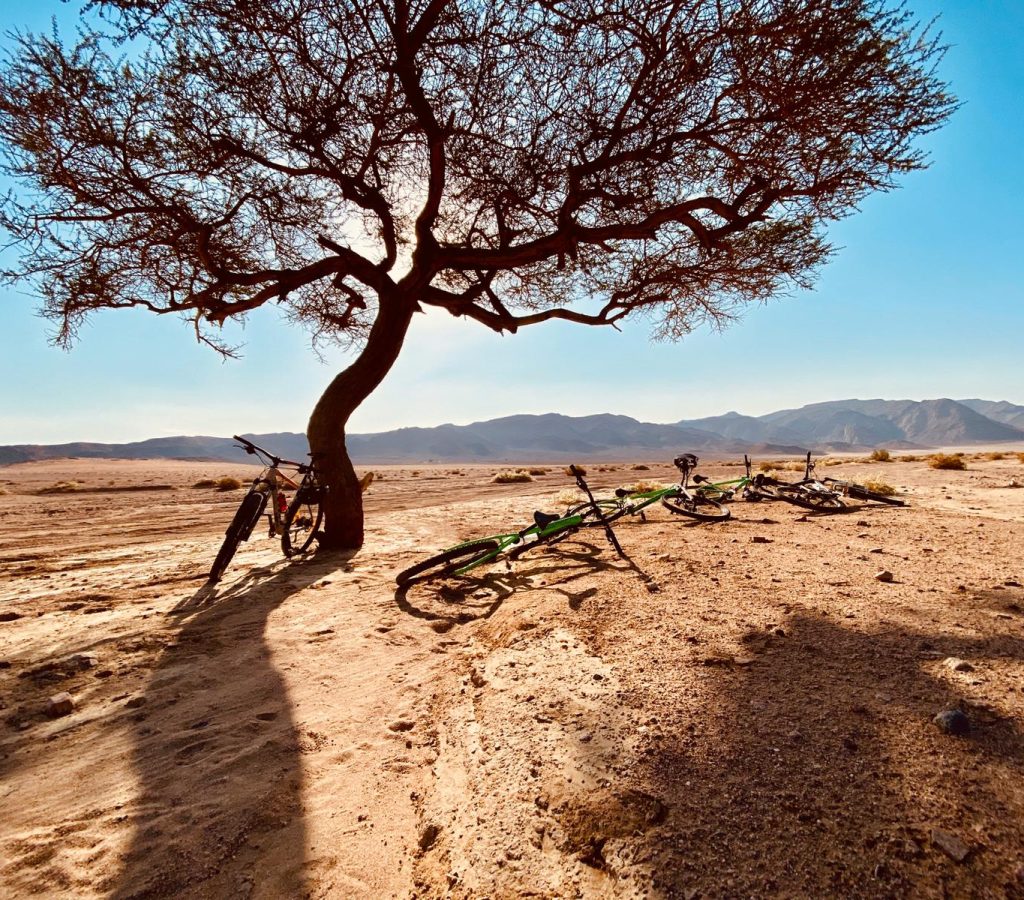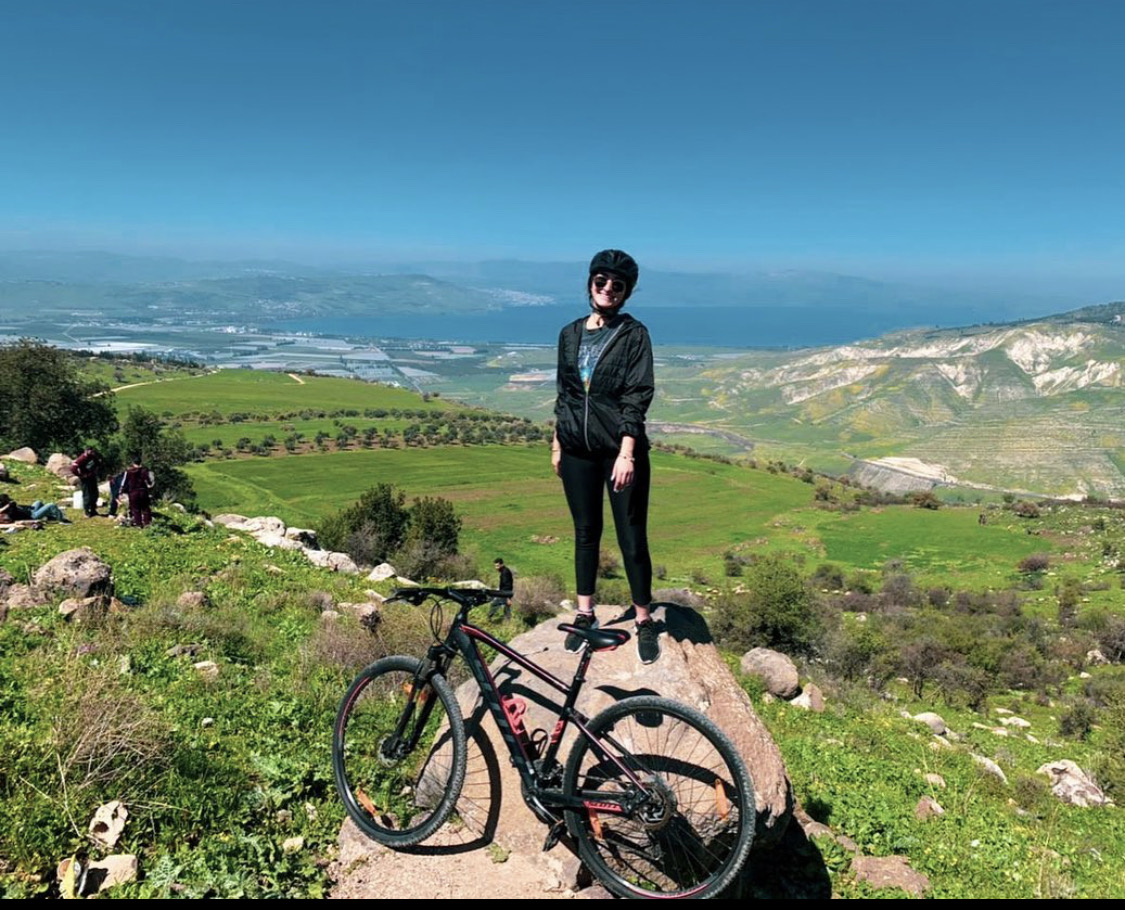 May the only footprint we leave behind is the trail of our wheels.
Cycling Jordan is one of the leading players in the field of outdoor sports tourism in Jordan. The passion for exploring Jordan's famous and hidden gems goes hand-in-hand with the willingness to preserve the nature we explore. Therefore, we prioritise sustainability in all our activities, from reducing single-use plastics to choosing the hosts where we stay the night and everything in between. So that our future generation can enjoy nature as much as we do.
What started with a simple student's journey commuting back and forth to university bloomed into the foundation of the cycling community in Jordan.
Sari Husseini and his friends explored the countryside on their bikes when they felt the urge to share the beauty of Jordan's nature and culture by travelling these unbeaten tracks.
Press
The Jordan Times & Bicycling Magazine.