THE LOCAL EXPERTS SINCE 2006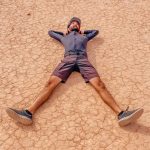 Sari is the Co-founder and General Manager of Cycling Jordan. He worked his way up from an early employee running "Weekly Cycling tours" to becoming one of the best cycling guides in Jordan to where he is today. He is famous in Jordan and beyond for his passion for cycling.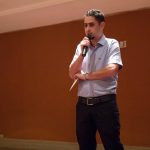 Ahmad is the Co-owner and financial manager of Cycling Jordan. He oversees the budget and accounts, manages the finances, communicates with our partners, and does everything in between. He truly is the backbone of the company.
Meet Our Office & GUIDE Staff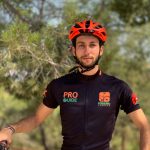 Ahmad's specialities are designing each trip into its finest details and managing the tours. He has an eye for the most stunning routes, nicest hotels, and best local experiences. His many years of experience as a cycling guide and working in the Jordanian biking and adventure tourism scene has made him a specialist in designing the most thrilling experience for you.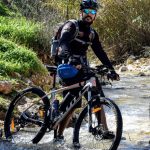 Ali started to work as a part-time cycling guide already at the age of 16! Today he runs and organises our showroom & workshop by sharing his passion for cycling. Whatever issue you have with your bike, Ali will be able to fix it. If you have a flat tire in the middle of nowhere, he's the one you want on your tour.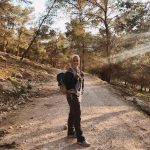 Haneen became our first female guide in the Cycling Jordan team in 2011. Her constant desire to improve has led her to grow from assistant tour guide to trainer and instructor. She is a fantastic coach with additional strength in planning and organising cycling races, mega-events, and school summer camps. She specialised in training kids, including children with disabilities. Haneen is the strong and caring woman every team needs.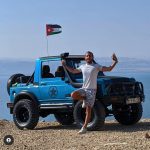 Yousef has already been involved with the youth Jordan National Team from an early age. He managed to get his position on the podium of the Arab championship in 2013. In addition, he shaped his outdoor skills by exploring the countryside with his 4X4 vehicle. Yousef is taking care of our youth training sessions and is the one behind finding many hidden gems in Jordan!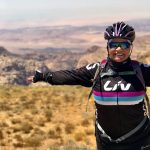 In 2009, Amani changed her life by starting on a more serious level. It marked the beginning of using the bicycle as the primary method of daily transportation; she trained for short and long distances, cycled for charity, and took multiple spins around the globe with Global Biking Initiative (GBI). In addition, Amani became an ambassador to "Shirzanan" (Female Heroes, in Farsi) and cycled across the state of Iowa under the tag #ride_for_rights. With over 13 years of cycling experience, winning multiple races, cycling the world, and over two years of motorcycle experience, Amani is our ultimate female empowerment of Cycling Jordan.